What We Do
VOS Foundation is a non-profit charitable organisation committed to the educational development of young people in regions of Nigeria. We make educational supplies, programs and activities accessible to young people by way of building and developing capabilities so that everyone can realize their full potential and participate positively as good citizens.
Empowering
Our provision of learning materials and facilities help to empower individuals and provide the platform to relieve poverty for the less privileged
Inspiring
Fostering sound relationships and collaboration with educational establishments both in the UK and Nigeria to help ensure we are responsive to the needs of young people and inspire confidence
Promoting good citizenship
We promote good citizenship through the delivery of life saving first aid awareness sessions
VOS Foundation donates academic learning material to Lagos school
Our Mission
We are passionate about Making a Difference
We advance educational values, equip and prepare young people for world of work, trade or profession.
Our mission is to make a difference by inspiring and empowering young people to be the best they can in changing their world. We will make programs and activities accessible to every young person and equip them for either further education or world of work. We want young people to see themselves as leaders of tomorrow and have the opportunity to improve their knowledge to create change in their communities. We realise this is a big challenge, and we are ready to begin on this journey. We are always looking for like minded people to support us in this adventurous and exciting journey.
Board of Trustees
We are a group of dedicated volunteers determined to make an impact, no matter how little.
Sandra Osunkoya Popoola (Chair), OBE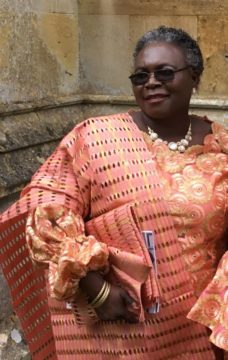 Sandra Osunkoya Popoola founded VOS Foundation in 2017 and is the Chair of the Board of Trustees. Sandra has worked in the UK public sector for over 23 years, with extensive experience in governance, human resource, project management and policy development. She also has significant experience of working with charitable organisations and committed to ensuring the voices of vulnerable people are heard and their needs met. Her experience includes being a parent governor at primary and secondary schools – where she played a pivotal role in championing and promoting the interests of young people at local and national levels. For almost a decade Sandra was an advocate and ambassador for a local youth group as a youth leader where she promoted inclusion, gained funding from local authority and businesses to support underprivileged children to go on residential away-days to develop relationships and build confidence.   Sandra is absolutely committed and passionate about helping fellow humans to be the best they can be.
Kara Jeffers (Treasurer)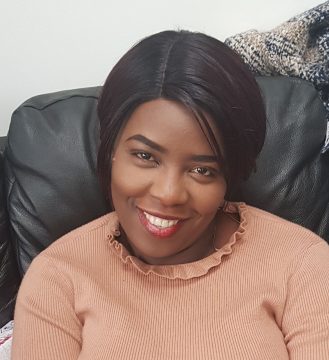 Kara hails from the beautiful Caribbean island of Montserrat. She is a qualified Chartered Management Accountant (CIMA), and Payroll Manager (CIPP) with over fifteen years experience in Accountancy and Payroll. She has worked across various industries including Hospitality, Charity, Education and Transportation. Kara is a mum of 4, (3 boys and 1 girl), 3 of whom are in the age bracket of the children and young adults that VOS Foundation works with.   Kara is a former volunteer youth worker and a currently volunteer for St John Ambulance as a first aider.   Glad to be working with the great causes that VOS Foundation supports.
Kenny Popoola (Member)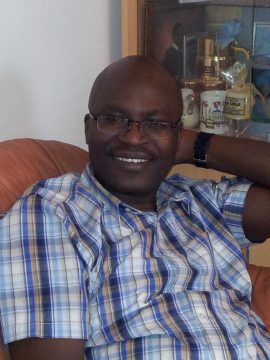 Kenny is co-founder and Trustee of the Foundation. He is a Management Accountant and currently working in the UK as a Civil Servant. He has over thirty years experience of volunteering with charitable organisations both in Nigeria and the UK. He served in various capacities as Secretary, Treasurer, Chair, Trustee and Director.  His experience and  interest spans accounting and business administration, business intelligence management information, internet, social media, online marketing and advertising (including multi-channel marketing campaigns and targeting), and international football. His favourite quotation is by Martin Luther King, Jr. "Life's most persistent and urgent question is, 'What are you doing for others?"
Charles Obazuaye (Member)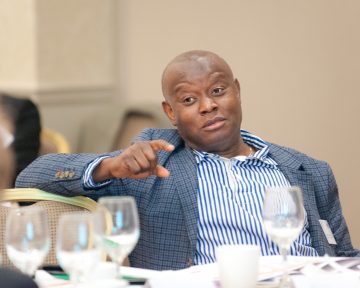 Charles Obazuaye (FCIPD) is a Trustee of the Foundation.
Following a successful time in academics as a lecturer he ended up in HR/Employment law many moons ago not before learning a few tricks and transferable skills from odd but rewarding jobs! Charles has in excess of 25 years experience as a leader, manager, facilitator, mentor and trainer gained mainly in the public sector including over 15 years at Director level. Charles is currently Bromley Council's Assistant Chief Executive/Director of HR, and previously he worked for a number of authorities including Birmingham City Council and Essex Police as Head of HR and Director Personnel and Training respectively". In his current role with Bromley Council he is also the Director/Chief Officer lead for Customer services including the Council's Contact Centre, birth, death, marriage/civil partnership and nationality checks services.   
Yetunde Princewill (Member)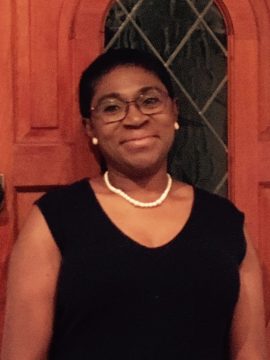 Yetunde is a Trustee of the Foundation. Yetunde has attained over 30 years working experience in both paid and voluntary employment posts and worked at all levels of Management from front line to Board level.
Yetunde is an accomplished Housing Professional; a Change Strategist that leads on creativity and credibility. Yetunde's roles to date have involved managing and directing several impacting programmes with organisations including the National Audit Service, Camden Council, Look Ahead Housing, West way Housing and an International Charity- Hope Worldwide. These organisations provide services that constantly meet the changing needs of many vulnerable people in the community. Yetunde is also experienced at using sound Project Management skills to deliver such impactful services in the Community. Yetunde is well educated and enjoy making a difference; and has a deep passion for helping vulnerable and disadvantaged people by using her expertise to provide hope. For the past 14 years she has directed services on housing, legal, and substance misuse.
Overall, Yetunde enjoys working with people from all walks of life, both in the UK and abroad. She has been married for over 22 years and raised two young adults.
Dr Lanre Ogunyemi (Member)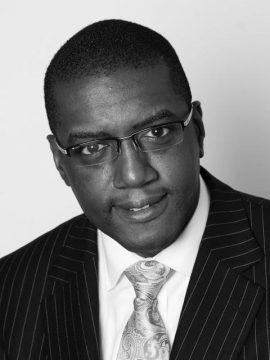 Dr Lanre Ogunyemi is a Trustee of the Foundation. He is a consultant in occupational medicine and the Medical Director for Trinity Occupational & Public Health Solutions Ltd. He has been a registered medical practitioner since 1994, and listed on the General Medical Council (GMC)'s specialist register for Occupational Medicine since 2006. Following undergraduate medicine in University of Ibadan Nigeria, he trained in surgery and was a specialist registrar in ear, nose and throat surgery before pursuing occupational medicine. His Occupational Medicine Practice began in 2002 as a trainee in the Oxford Deanery Rotation, where he was based at the Royal Berkshire Hospitals NHS Foundation Trust. He completed his training in 2006 and was appointed a part-time consultant at the same Hospital. He was also appointed part-time accredited specialist in occupational medicine with Capita Health Solutions from September 2006. He left the NHS in August 2007 to pursue part-time independent practice and slowly transitioned into full-time independent practice by September 2009. His portfolio includes several national and small to medium enterprises, and he acts as a regional physician resource for several nationwide occupational health providers. He is particularly interested in fitness for work assessments, medical aspects of final employment decisions, causation analysis, Medico-legal disability evaluations, occupational mental health and otorhinolaryngologic disorders in the workplace.
He is also a visiting lecturer to the University of Birmingham, Institute of Occupational and Environmental Medicine and currently the Deputy Chief Examiner for the MFOM [consultant level exit] exam of the Faculty of Occupational Medicine. He is the Regional Specialty Adviser on behalf of the Faculty of Occupational Medicine for the Trent Region. He is also the Chair for the East Midlands Group of the Society of Occupational Medicine. He runs a bimonthly continuing professional development educational event at the University of Nottingham for members of the society. He is also an external member of the clinical governance board of the Center for Health and Disability Assessments.
When not practicing medicine, he enjoys serving his alumni charity, Ibadan Medical Specialist Group [IMSG-UK], as their president, gardening, swimming and harboring hopes of revisiting past glories in chess and taekwondo.
Beneficiaries
http://lagosschoolsonline.com/Schools/Profile/2375
Ajayi Crowther Memorial Senior Grammar School was founded in February 1983. Its progress and development has been as a result of the visionary leadership of the intellectual 8 Principals with oversight of the school since its inception.
An all boys environmentally friendly institution, the school thrives on sound academic, moral and social principles with zero tolerance to indiscipline and anti social vices attested to by the various awards the school has received over the years. The school is the one to beat in Education District 11 and one of the best in Lagos State.
Supporters
VOS Foundation was founded in 2017 and is supported by generous donation from people like you.
We are very appreciative of all our supporters who continue to contribute immensely to the Foundation.
Osunkoya Family
Mrs Folake Gunnell
Mr and Mrs Ayo Adetola
Ms  Yemisi Osunkoya
Mr and Mrs Kayode Osunkoya
Ms Tosin Osunkoya
Mr and Mrs Opeoluwa Osunkoya
Shodipo Family
Mr Tayo Shodipo
Hillborough Junior School, Luton
Challney High School for Boys, Luton
Become a Supporter
VOS Foundation was founded in 2017 and is supported by generous donation from people like you.  We have massive ambitions as a Foundation and recognise that we cannot achieve these by ourselves. This is where you can help by becoming a supporter, either as an individual or organisation.
We would like to hear from: contact Sandra Popoola, Chair – email: vosfoundation2017@gmail.com, telephone: 07534 368 386
Interested in volunteering, becoming a partner or member?